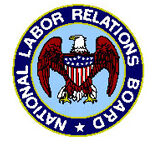 The National Labor Relations Board ("NLRB") has recently decided two major issues by returning to standards that it held prior to the Obama Administration. Based on the NLRB's most recent decisions, employers have some clarity regarding confidentiality requirements in workplace investigations and employees use of company email systems for nonbusiness purposes.
Confidentiality in Workplace Investigations
The first decision, decided on December 16, 2019, in Apogee Retail LLC d/b/a Unique Thrift Store, 368 NLRB No. 144 (2019) resolves conflicting positions held the Board and the Equal Employment Opportunity Commission regarding investigation confidentiality that has long caused confusion and angst for employers.
The Obama-era NLRB had decided in Banner Estrella, that employers were required to determine, on a case-by-case basis, whether imposing confidentiality during any particular workplace investigation improperly infringed upon employees' statutory rights under the National Labor Relations Act (NLRA) to discuss terms and conditions of their employment.
Without the ability to require confidentiality, however, employers found they were unable to ensure the integrity of the investigation or protect the reporting employee and other participants from retaliation. In addition, employers were faced with a serious problem because the NLRB's guidance was incompatible with the EEOC's recommendation that endorses blanket confidentiality rules requiring during workplace investigations. Therefore, employers were forced to decide whether to follow the guidance from the NLRB or the EEOC, and face potential legal consequences of non-compliance.
The good news is that in the Apogee Retaildecision, a majority of the NLRB found the previous Board had improperly strayed from its duty to balance employers' business justifications with the adverse effect of employee rights. The NLRB found employer rules regarding confidentiality in investigations must be analyzed under a balancing test where workplace rules fall into one of three categories:
Category 1 – rules that the Board will designate as lawful to maintain because, when reasonably interpreted, they do not prohibit or interfere with the exercise of employee rights or the potential adverse impact on protected rights is outweighed by associated justifications;
Category 2 – rules that warrant specialized scrutiny in each case as to whether the rule would prohibit or interfere with NLRA rights and, if so, whether any adverse impact on NLRA-protected conduct is outweighed by legitimate justifications; and
Category 3 – rules that the Board will designate as unlawful to maintain because they would prohibit or limit NLRA-protected conduct, and the adverse impact on NLRA rights is not outweighed by the justifications associated with the rule.
Using that framework, the Board found that investigative confidentiality rules, which are limited to the duration of the investigation, fall into Category 1 and do not require engaging in a case-by-case balancing of employer and employee interests. The Board noted the employer justifications for the rules significantly outweigh the slight effect on employee rights to discuss their own or their fellow employees' discipline. The Board found the rules do not broadly prohibit employees from discussing discipline or incidents that could result in discipline. Instead, they rather narrowly require that participating employees not discuss investigations of incidents or interviews conducted during the course of investigations.
However, the rule in Apogee Retail is not limited on its face to open investigations. The NLRB noted most employer justifications requiring confidentiality during investigations apply while the investigation is ongoing. Therefore, the NLRB held that rules regarding investigation confidentiality not specifically limited to the duration of the investigation fall into Category 2, which requires a case-by-case balancing of employer and employee interests. The NLRB remanded the case for further proceedings for specialized scrutiny of the rule under the facts of the case.
Employers should immediately review their handbooks and other employment policies regarding workplace investigations. The NLRB has made clear that employer policies regarding confidentiality during investigations will only be presumptively lawful during an open investigation. Moreover, employer policies may only require confidentiality from participants in the investigation and may not prohibit any employees from discussing the incidents upon which the investigation is based.
Employer Email for Union Activities
The second critical NLRB opinion, decided on December 16, 2019 in a 3-1 decision split along party lines, restored to employers the right to restrict employees from using company email systems for nonbusiness purposes. The decision, issued in Caesars Entertainment Corp., reverses the NLRB's 2014 ruling in Purple Communications, which held that workplace rules prohibiting employee email use for union activity were presumptively invalid under Section 7 of the National Labor Relations Act (Section 7). Because Section 7 applies to all employers, not just unionized ones, this NLRB ruling affects almost every U.S. employer that provides a corporate email system.
The Caesars ruling effectively reinstates the NLRB's 2007 decision in Register Guard, which held that because a corporate email system is the employer's property, an employer may ban all non-business email communications, including communications protected by Section 7. Specifically, in Caesars, the majority said, "Employees have no statutory right to use employer equipment, including IT resources, for . . . Section 7 purposes." However, the decision does add an exception to the Register Guard standard, allowing employees to use company email when it is "the only reasonable means for employees to communicate with one another."
The current NLRB majority concluded that Section 7 does not grant employees a statutory right to engage in Section 7 protected concerted activity by way of company-owned email systems. In so holding, the NLRB found, "in the typical workplace . . . oral solicitation and face-to-face literature distribution provide more than 'adequate avenues of communication.'"
Under Caesars, employer policies prohibiting all personal use of company email systems are to be deemed "facially neutral" and, as such, presumptively lawful under Section 7. Employers should keep in mind, however, that spotty enforcement of a "business only" rule may still result in employees having the right to discuss union organizing activities over company communication systems. That is, employers that allow employees to discuss birthday parties, sporting events, and other non-work matters via company email or other company-owned electronic messaging system will not be able to prohibit discussions of union-related matters. In light of the Caesars decision, employers should consider whether they are capable of enforcing a blanket "work use only" policy, and whether they would be willing to do so.